Sorry for going quiet so long. I've been busy working on several new projects. But things are going really well and I wanted to share the latest news with you.
First, if you haven't heard, book 2 in the Mysteries of Cove series, Gears of Revolution, will be released September 20th. I can't wait to share it with you. When I first wrote Fire of Invention, the biggest question was where would the story go. I had a pretty good idea of what I thought would happen, but I wasn't sure I could pull it off. Ultimately my readers will tell me how well I succeeded, but personally, I love how it turned out. And I'm already working on the final book in the trilogy. Here's the cover of Gears.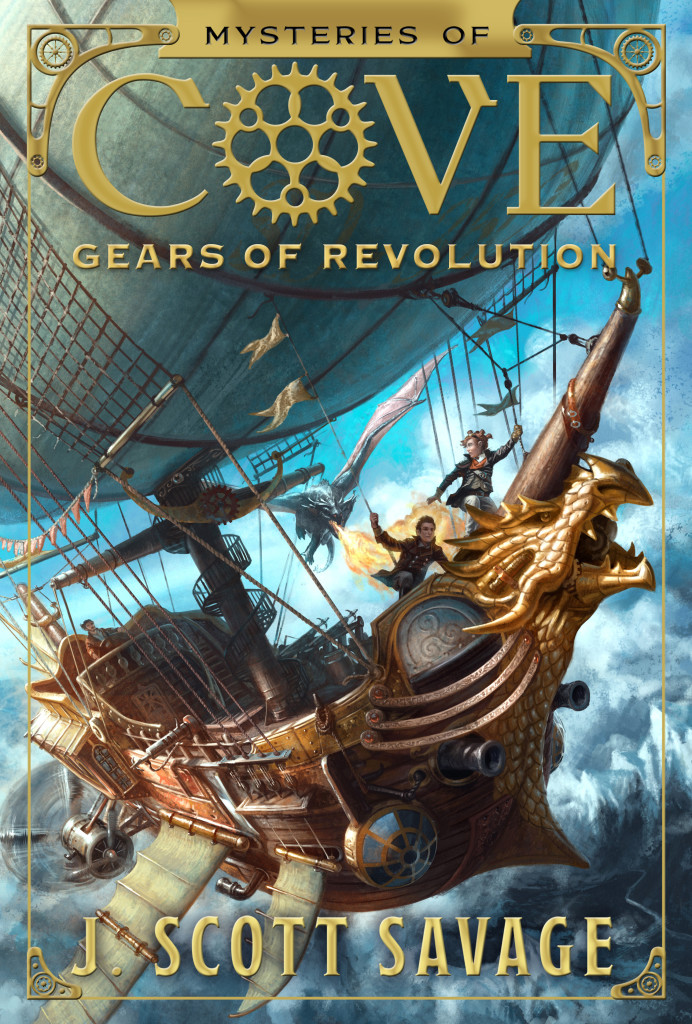 Second, I know many of you have been waiting for Fire Keep, the fourth book in the Farworld series, to come out in audiobook format.  Well good news! It has been recorded and proofed and it should start showing up online in the next few days! I think the narrator did a great job.
Third, I am hard at work on the final book in the Mysteries of Cove series. The working title is Embers of Destruction. It will be the longest of the three books and I'm actually playing with doing some different point of view characters. It's going to be epic!
Fourth, I've been discussing a standalone novel with my publisher Shadow Mountain. It's an idea I've been playing with for a while involving the idea of memories. It would be a single book with a POV I haven't yet tried in a middle grade novel.
Finally, I had such a great time doing store visits with book one, that we're going to do it again. Working out details now, but I'm hoping to visit all the stores I visited last year, and even more.  Keep an eye here for more info!
Thanks for your support and encouragement. Mysteries of Cove is selling well and the reviews have been very positive. If you've read any of my books and haven't yet rated them on sites like Amazon, B&N, Goodreads, etc. please take a minute and do so. It definitely helps sales. You are all awesome!