Want something fun to hold you over until the next book? Here are some games and videos related to books.
Click here to play the Zombie Kid Hidden Items game.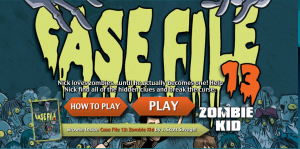 Ever wonder what Farworld would look like if it was made into a movie? Here's a book trailer that might give you an idea.