J. Scott Savage is a dynamic presenter who has visited more than 700 elementary and secondary schools, as well as writing conferences, librarian conventions, and literacy events. He is the Writer in Residence at Endeavor Hall Charter School in West Valley City, Utah, and has put together a Common Core-aligned curriculum to make reading and writing both safe and fun.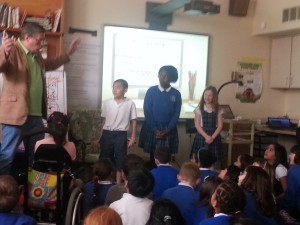 Scott's elementary school assembly is an interactive and energetic 40-minute presentation that is not only fun, but also educational. He delivers an uplifting message based on the themes in his books, encourages students to read, and teaches them the four elements of a story. Students create and act out their own story during the assembly with their own hero, goal, obstacles, and consequences.
Secondary schools and other groups enjoy Scott's ability to teach critical reading, the importance of literacy, and various creative writing topics, such as character development, goals and motives, and the difference between an idea and a plot.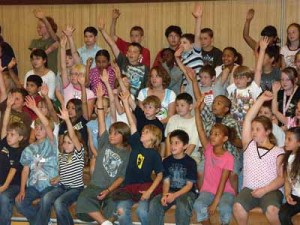 If you would like more information, or to schedule a visit, either in person or via Skype, please contact Jennifer at events@jscottsavage.com