At least ten times a week, i get e-mails asking me when Fire Keep will be out or where people can buy it. At the end of every class I teach, one of the first questions is about Fire Keep. My kids come home from school and tell me their friends want to know when Fire Keep is coming out.
First of all, let me say, "Thank you, thank you, thank you for asking!" I mean that with all my heart. I LOVE so much that I have so many wonderful readers waiting for the last book in the first fantasy series I ever wrote. I love that even though it has been five years since the series launched you still care. I love that Marcus and Kyja mean as much to you as they do to me.
With that said, let me answer some questions.
1) Is Fire Keep available to buy?
Not yet. Unfortunately a release date was posted on Amazon, Goodreads, etc., leading some people to believe they somehow missed buying the book of that it is out of print. That is not the case, It has not been published yet.
2) Okay, then when will Fire Keep be published? Is it even written yet?
It is. It's written, edited, and the cover art is done.  Here's proof.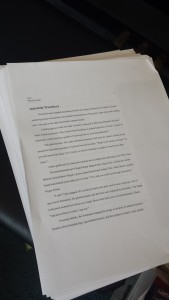 3) Then why isn't it available to buy?
Once all the writing stuff is done, it still needs to be typeset, go through one last readthrough looking for typos, etc. I want to make sure that your book isn't filled with a bunch of errors that will pull you out of the story. That's where we're at now.
4) So when will it be available?
I really hate making commitments because I am almost always wrong. But I would say it should be available for purchase in ten days or so.
5) Why has it taken so long to get out?
There are a lot of answers for this. I wanted to get the last book exactly right. We decided to wrap the last two books into one book. The publisher decided for financial reasons not to publish the book and returned it to me. I've been in the middle of two other writing projects. I lost someone very close to me just after I finished book 3.
The bottom line is, I know you want the next story as soon as possible. I feel exactly the same way with the books that I read. But I also get what JK Rowling meant when she said that it was more important for her to provide the best book she could than to meet a certain deadline. I hate making my readers wait, but I'd feel much worse if I gave them a rushed product. I owe them my best work.
6) How will I know when Fire Keep comes out?
The day it releases, I will post here, on Facebook, Twitter, and everywhere else I can. So just keep checking.
Thanks everyone, you guys are awesome!!!!